The following is a pictorial report on the progress made at the Crystal Coast Habitat building project at 120 Old Mill Road in Newport, NC. We will update the report with each major building phase with pictures. A large portion of the work at this site is being performed via contributions of professional contractors. The regular construction volunteers may work at the site every Tuesday and Thursday. Saturdays are also sometimes scheduled work days with different work groups such as the college groups, Marines, and Coast Guard.
Thanks to the efforts of our College Challenge Groups and our regular volunteers, the intial site was cleared of debris along with some painting and carpenter work on the existing metal garage and cinder block pump house.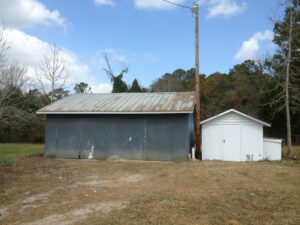 Footings have just been done for the Foundation.
Under the supervision of our Michael Tickle, the general contractor who has volunteered his services, volunteers from Wells Fargo have successfully completed the foundation work.
Micheal supervised Marine volunteers in the completion of the fllor system and start of the framing.
Framing has completed and OSB paneling is being added.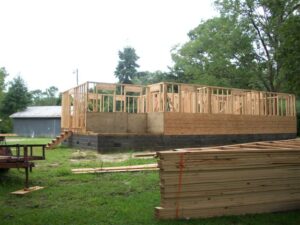 OSB Paneling has been completed and the roof shingled.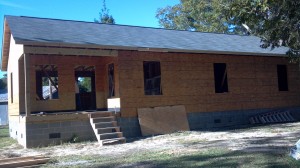 More to come.